Creative Ways to Promote Your Event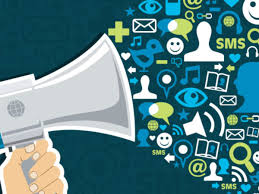 Creative Ways to Promote Your Event
Effective promotional strategies are important, whether you're a novice or an expert in event planning. You can increase your event's visibility and attract more people by implementing effective event marketing strategies.
Creative event branding and marketing strategies don't always mean you have to spend more money. These strategies are not always easy to implement. However, it can be time-consuming and hard work that can result in results you love, even if your budget may be limited. We will help you find the right marketing trends for your next event, no matter how small or large it is.
Learn how to promote your event creatively to be a huge success.
Let's get real.
Start with the basics when you start to create a marketing plan. You'll see how your event will unfold and which marketing and promotional strategies you should use. Consider the size of your event. Is it a class, workshop, or large-scale community event? It is important to consider the size of your event when planning your marketing.
Next, consider where you are at the planning stage. Once you have the venue booked and your date fixed, you will have all the information you need for marketing. Consider your expectations. Are you looking to host a small, local event or host an event at your business that draws thousands? Your marketing strategy can be guided by identifying your goals. This includes how many people you would like to attract and what you hope to accomplish with your event.
Let's talk about budget
Every aspect of your event's marketing is affected by budget. Setting your marketing budget early can help you implement a budget-friendly, effective strategy. Consider the total budget when you are creating a promotional budget. You might be able to identify savings in other areas that could allow you to spend more on promotion.
Look for opportunities to market your products and services using the resources you already have. Partner with local businesses to promote your next event. You can broadcast information about your event free of charge on social media and event websites. You can promote your event by combining marketing strategies within your budget.
Let's get creative
You're now ready to start event planning and budgeting. These tips will help you create your event marketing strategy.
Giveaways and competitions
Everyone loves to get free stuff. You can host a giveaway or competition that will draw people to your site with prizes. Giveaways are simple to set up and each ticket can be used as an entry for a chance to win a prize. To drive attendance, you can choose to select the event's winners – or even say that everyone must be there to win.
You can give prizes to winners if you incorporate a fun, easy-to-implement contest into your event. Make sure the competition is relevant to your theme. If you host a cooking class, it might be a good idea to have judges choose their favorite dishes. You can organize bronze, silver and gold medals. The more prizes you offer, the better. You can increase attendance and awareness by offering lots of prizes. If you don't have enough money to buy prizes, consider donations such as gift cards or products from local businesses.
Get involved with local influencers
Influencer marketing is a cost-effective and efficient marketing strategy. If done correctly, influencer marketing can greatly impact your event. Even micro-influencers can help promote your event. These are individuals who have smaller, but more engaged, loyal followings.
Reach out to influencers in your area and offer cash or incentives for them to promote you. To ensure that the two parties are on the same page regarding the promotion plan, make sure you have a finalized promotional strategy. Influencer marketing can be used to promote your event via behind-the scenes video tours, social media posts or even a private kickoff party with the influencer.
PR stunts will generate buzz about your event. They require careful planning to ensure they run smoothly. Before jumping on any idea, make sure you have thought through all the details. This will ensure that it is feasible while staying within your promotional budget. PR stunts are a great way to raise awareness and build your customer base.
Invite journalists and influencers to your PR stunt in advance to maximize its effectiveness. You can also record it and share it on your social media channels.
Early bird discounts can help boost your ticket sales. To increase interest, offer generous discounts of around 20% to 25% You might consider offering a family bundle that allows you to purchase bulk tickets at a reduced price. Bring-a-friend discounts can be offered for multiple tickets. Early bird registrations have been proven successful as a discount code can help you buy tickets earlier.
Place your advertisement in the free neighborhood guides
Advertise in your community's free neighborhood guides. You can also advertise in these guides by establishing a good relationship with their publishers. This will increase your visibility and help you raise awareness through their channels and mailing list. Make sure to include all information in your listing. A discount code might be included in the publication. This can help drive ticket sales and provide an incentive to participants to purchase tickets.
Making it fun to earn tickets to your event is key. Promote your event by including a game. You could host a treasure hunt in your local community and leave clues for participants to find. Participants can collect treasure maps and start the hunt at their business. This is a great game for kids and families. It can be played in the community to find local sites. Returned maps can be given away as prizes, such as discount codes, entry bonuses, or other small prizes. To increase awareness, use a hashtag and encourage participants to share photos on social media.
Promote your event by working with local media. You might have the opportunity to get them to attend your event if you have a good relationship with local media. If possible, offer VIP tickets or exclusives to make your event more appealing. Contact your contact well in advance to ensure they have their schedule for the event.
Don't be afraid to reach out to local media contacts if you don't know anyone. Your event should be presented with enthusiasm. To increase the likelihood of them attending your event, you should make it personal when discussing it with journalists or publications. If you are familiar with a local newspaper that supports charities and your event benefits the greater public, this angle can be used to get their attention.
To extend the reach of your event, include an awards ceremony. Your event's theme should be reflected in the awards ceremony. Your awards should focus on the community and other areas worthy of celebration, such as sustainability, environmentalalism, community involvement, or charitable causes.
Invite local residents and business owners to the awards ceremonies. The focus will be on people who have made a positive difference in your community. This event requires awards or prizes. Make sure to choose awards that are within your budget. Local media can also be attracted to an awards ceremony, so make sure you share the details with them in advance.
A photo booth can be used to promote your event in a prominent place in the community. People can stop by the booth to take their pictures and learn more about the event before the event. Your photo booth can be set up outside your business or on a busy street. For easy promotion, you can include your logo on any photo strips or photos that will be printed. Other relevant information should be included in your setup. This could include signs with your event's hashtag, or important details such as time, date and location.
Are you ready to promote?
You don't need to be overwhelmed by event marketing. These ideas will help you plan your event confidently, knowing there are many ways to get your event out there. Creativity is all about courage. So, get out of your comfort zone and start to develop creative and efficient marketing strategies for your event.